We are often asked what the minimum deposit for running a bot is. Previously we had an article about ready-made bots with minimum deposits of $50 for futures and $80 for spot.
In this article we will tell you how to start trading with $1 and get your first profit.
We've added a new ready-made bot for this purpose. This is an opportunity to understand how futures works or just to test the Veles platform if you are here for the first time.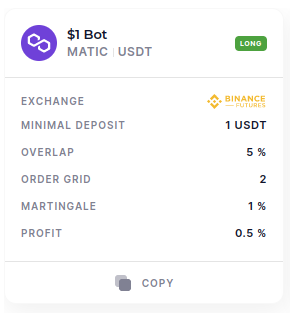 You can only start trading with $1 on futures. Because unlike spot trading, here you can use leverage. These allow you to multiply your deposit by a given amount, allowing you to dispose of more money.
Remember that trading in futures involves a liquidation risk, so you must take care of your risk management. Read the article not to lose your money.
Now let's have a look at the settings:
You can specify any algorithm, depending on your expectations of the market.
We advise you to use more volatile or fundamental pairs that are not subject to sharp price fluctuations in a short period of time (BTC, ETH, BNB, etc.). For simplicity, you can use pairs that are in the top profit bracket.

The leverage is set at 21 because the minimum order volume in the exchange is $10. Therefore, 20 is the minimum leverage that will allow you to place two orders.
Margin should be isolated, so in the event of a liquidation you will only lose $1.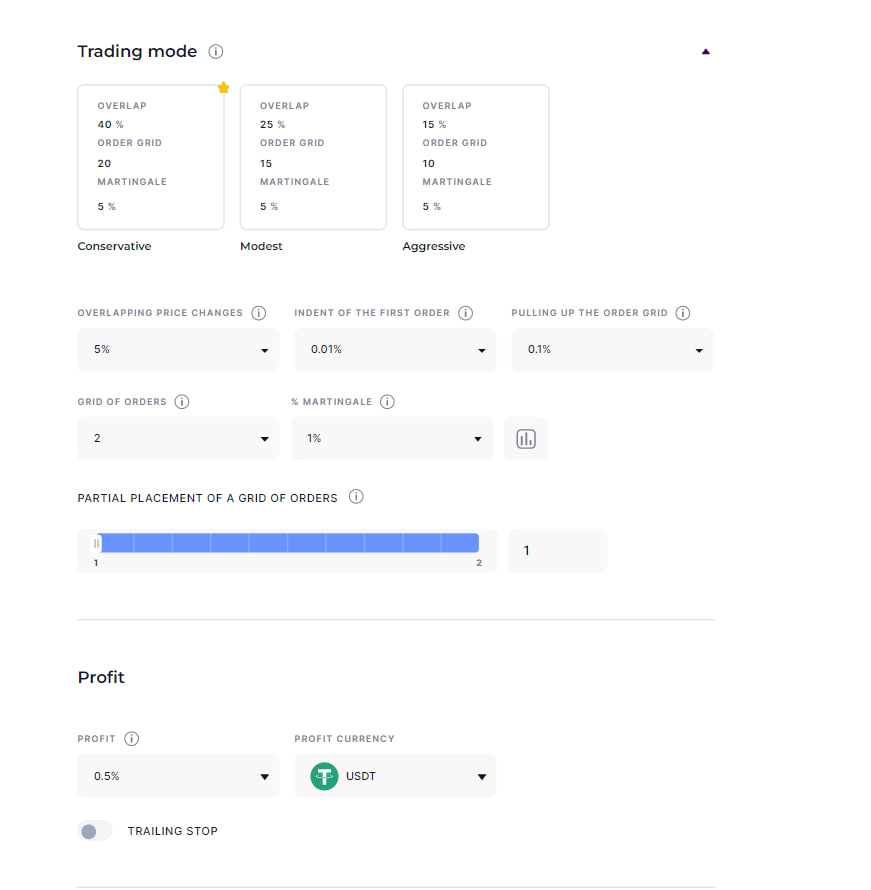 Set a small overlap of 2 orders, with Martingale off.
The indent of the first order is minimal, more than zero 0.01% – this will set a limit order, not a market order.
Profit – 0.5%.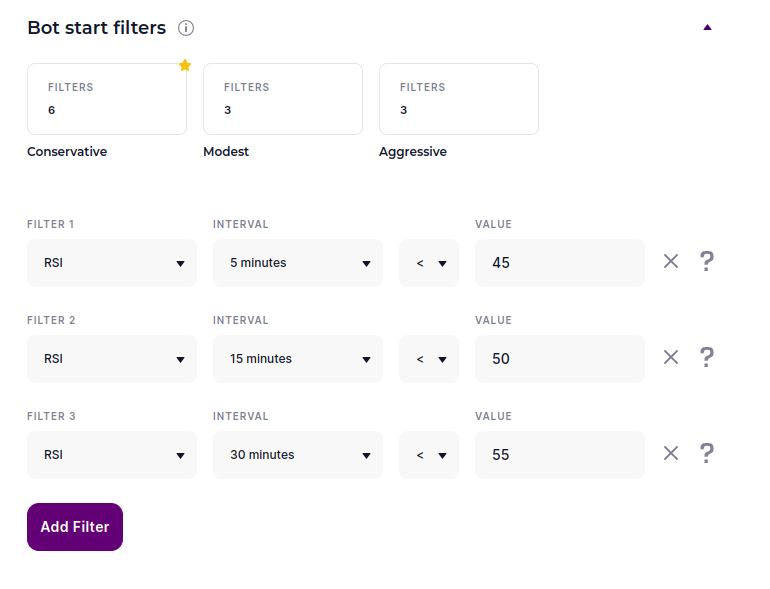 You can use any filters you like, depending on the strategy you choose. Only the optimal entry point into the trade depends on the filters. If you are not yet sure of your choice, you can simply leave our option.
Start the bot – launch
Remember that there are many strategies for trading with different deposits and settings.
Veles gives you the opportunity to realise the full potential of your assets and multiply them!